Crispy Baked Chicken Fingers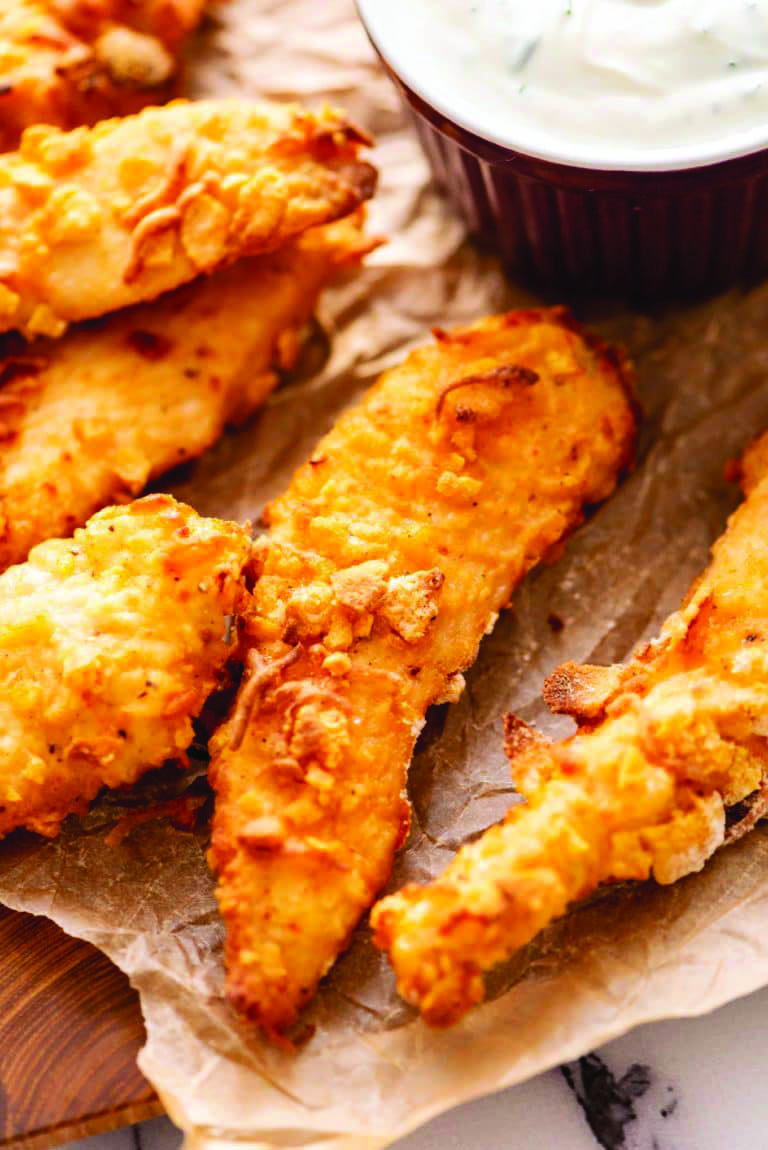 2 chicken breasts
1 cup corn flakes, crushed
1 cup all-purpose flour
1 egg
½ tsp salt
½ tsp black pepper
1 tsp sweet paprika
¼ cup grated parmesan
1. Preheat oven to 400F
2. Line a baking tray with parchment paper
3. Place cooling rack onto baking tray
4. Spray cooling rack with non-stick cooking spray and set aside
5. Cut chicken breast into strips and set aside in a large bowl.
6. In a medium-sized mixing bowl add crushed cereal, flour, salt and pepper, paprika, sugar, and parmesan
7. In a different medium-sized mixing bowl add two eggs, whisked
8. Add chicken strips into the mixing bowl containing the whisked egg and mix. Make sure all chicken strips are coated in the egg mixture
9. One-by-one, dip each chicken strip into the cereal mixture from the other bowl. Ensure chicken is fully coated in the mixture
10. Place chicken strips onto the cooling rack. Make sure none of them are touching and are evenly spread out
11. Bake for 20 minutes, until golden brown and cooked through
12. Enjoy!