Roasted Maple Bacon Brussels Sprouts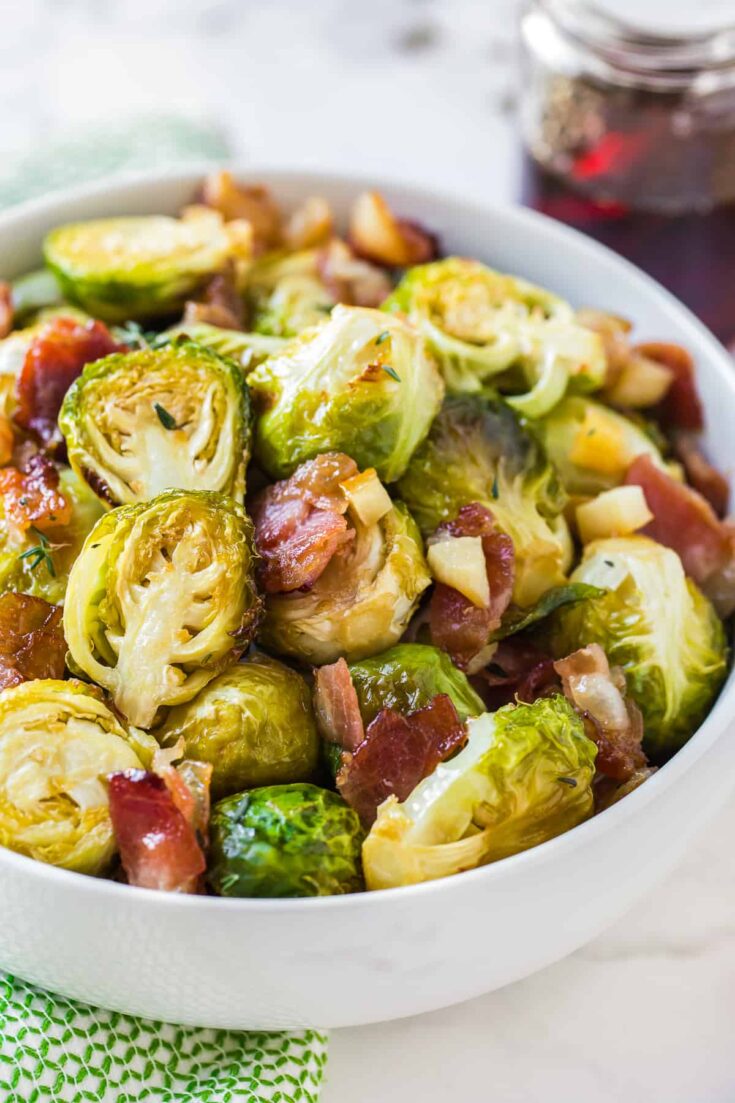 1 lb 16 oz brussels sprouts, halved (~6 cups)
3 cloves fresh garlic, sliced
5 slices bacon, chopped
3 Tbs Maple syrup, divided
2 Tbs olive oil
½ tsp kosher salt, plus more to taste
½ tsp freshly ground pepper, plus more to taste
2 sprigs fresh thyme, optional
1. Preheat oven to 400 degrees F
2. Cut brussels sprouts in half and place in a medium sized bowl.
3. Add in garlic, bacon, 2 Tablespoons maple syrup, and olive oil. Toss to combine.
4. Lay out brussels sprouts on a parchment or foil lined sheet pan and evenly distribute bacon and garlic around brussels sprouts.
5. Sprinkle on salt and pepper.
6. Drizzle 1 additional Tablespoon maple syrup over brussels sprouts.
7. Bake in oven for 15-20 minutes or until brussel sprouts are fork tender and bacon is crispy.
8. Sprinkle thyme over brussel sprouts (optional).
* For an even sweeter taste, toss brussels sprouts with an additional 1 to 2 tablespoons maple syrup when brussels sprouts come out of the oven.