Skip to main content
Doing What's Best for Our Members
Delaware Electric Cooperative (DEC) is a unique utility, and our business model is strikingly different from investor-owned utilities. Our only goal is to do what's best for our members. Here is our mission statement: "We are committed to providing safe, reliable and competitively priced energy services and empowering our members to improve their quality of life."
Delaware Electric Cooperative (DEC) was founded by a group of farmers in 1936 to bring the life-changing benefits of electricity to rural Delaware. Farms that once sat dark at night were suddenly illuminated and the lives of thousands of Kent and Sussex County residents were changed forever. Our Co-op was built by those were serve and belongs to those we proudly power. Nearly 90 years after we energized our first home, our commitment to improving the lives of those we serve is steadfast. We are focused on the communities we power because we are part of those communities.
While we are incredibly proud of our past, DEC is also focused on the future, which promises to bring extraordinary changes to the energy industry. Co-op leaders are proud to be taking a proactive role in shaping this energy revolution and are dedicated to making sure members have reliable, affordable, safe and sustainable energy for years to come.
Any profits or margins we post are returned to those we serve and every decision that's made is in the best interest of our members.
We're working hard to reduce our carbon footprint and are building a more sustainable and resilient network of power lines and substations. Cooperative leaders are providing members with the tools they need to conserve energy, all while maintaining the Co-op's position as one of the most affordable energy providers in the First State.
The cooperative business model is unique. As the only electric cooperative in Delaware, we give excess revenue back to our consumer members. Our leaders are members and so are many of our employees. We're also part of a national network of hundreds of energy cooperatives that help each other during major storms and work together to develop innovative solutions to challenging problems.
 
Find a detailed map of our service territory HERE. Please note, DEC's GIS department works hard to ensure the accuracy of data presented on the map. If you are looking to build or purchase a home in our service territory, please call us at 855-332-9090 to ensure we service the address.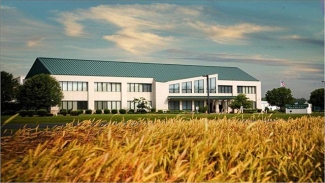 Where Does the Energy Come From?
Our Co-op is a member of Old Dominion Electric Cooperative, located in Glen Allen, Virginia. ODEC is an electrical generation and transmission cooperative, which provides power to 11 electric cooperatives in Delaware, Maryland and Virginia. ODEC has full or partial ownership of several power plants in Virginia and Maryland and provides electric to 1.2 million people.
ODEC is owned by Delaware Electric Cooperative and the other 10 electric cooperatives it serves. The organization was formed in 1948 and continues to help cooperatives provide efficient and low-cost energy to their members. DEC provides members power from a variety of sources, including coal, nuclear, natural gas, landfill gas, wind and solar. For more information on our wholesale power provider, please visit ODEC.com.