Skip to main content
Emergency Kit
DEC members should prepare for the worst. Members should have an emergency kit assembled and be prepared to be without power for several days during severe weather. Now is the time to prepare.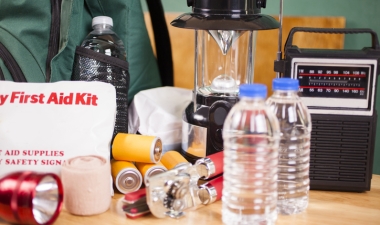 Red Cross Recommended Emergency Kit Essentials
Styrofoam coolers to preserve food
Ice to keep food cold
Water—one gallon per person, per day
Food—non-perishable, easy-to prepare
Flashlights
Battery-powered or hand-crank radio
Extra batteries
First aid kit
Medications (7-day supply) and medical items
Multi-purpose tool
Sanitation and personal hygiene items
Cell phone with charger
Family and emergency contacts
Additional DEC Safety Tips
Stay away from downed wires or damaged electric equipment. Touching energized wires can lead to injuries and death. If you see downed wires, call DEC immediately.
If you use a generator, never run it inside your home or garage. Some produce carbon monoxide fumes, which can be deadly.