Skip to main content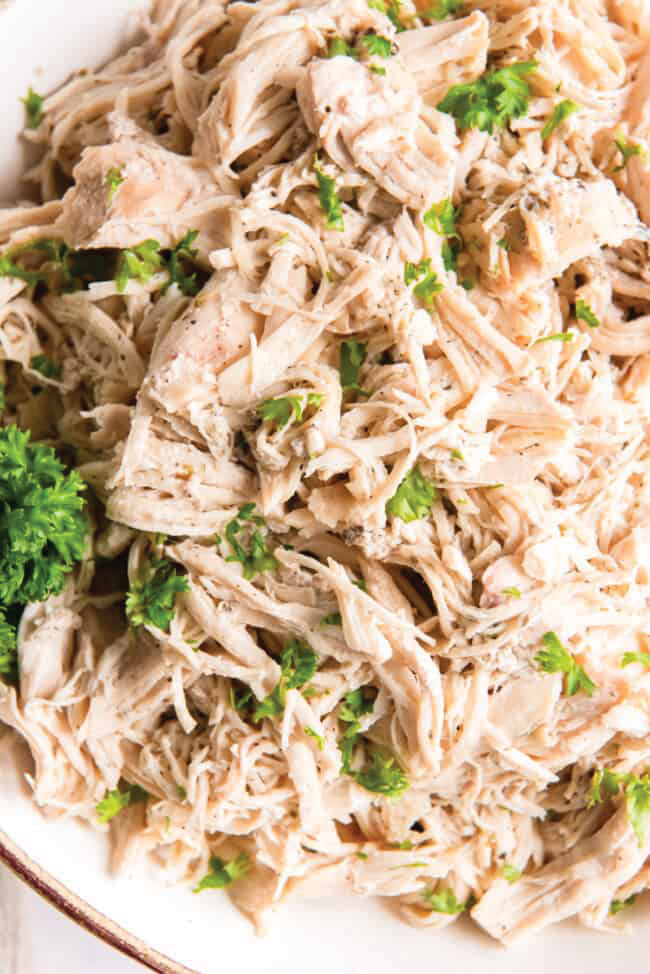 Ingredients:                                                    
3 pounds boneless, skinless chicken breasts
½ teaspoon kosher salt
½ teaspoon ground black pepper
½ teaspoon garlic powder
½ teaspoon Italian seasoning, store-bought or homemade
1 cup low sodium chicken broth, store-bought or homemade                                
Instructions:                                                    
1) Place chicken breasts into a Crockpot. Season with salt, pepper, garlic powder, and Italian seasoning. Pour the broth over the chicken.
2) Cover and cook on low for 6-8 hours, or high for 3-4 hours.
3) Transfer the chicken to a bowl and shred it with two forks. Use or store as desired.