Skip to main content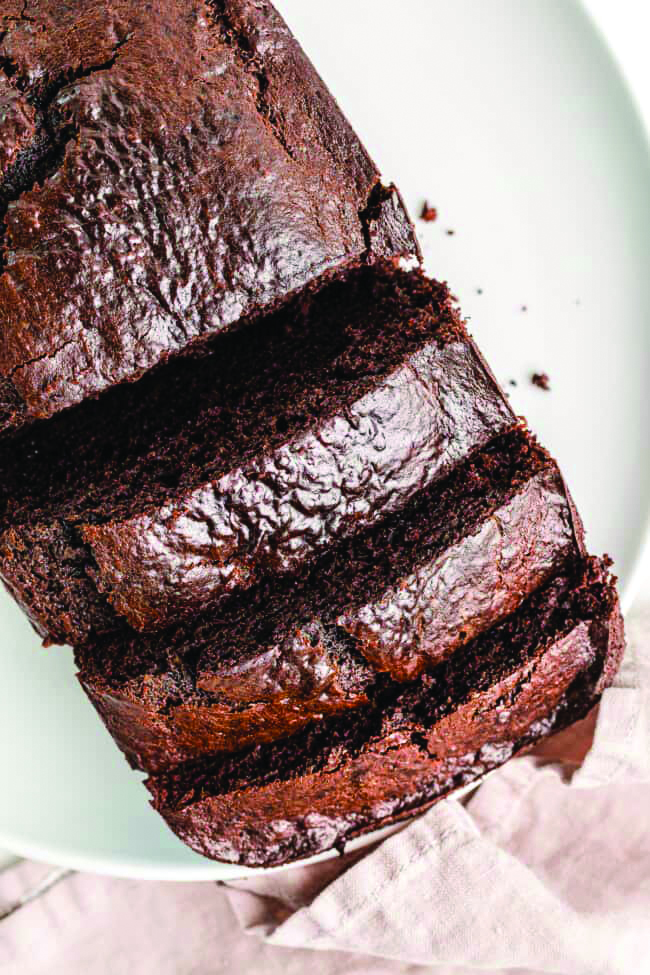 3 ripe bananas, mashed
1 cup all-purpose flour
½ cup unsweetened cocoa powder
1 teaspoon baking soda
½ teaspoon Kosher sea salt
½ cup unsalted butter
1 cup light brown sugar
2 eggs
1 teaspoon vanilla extract
½ cup sour cream
1 cup bittersweet chocolate chips, divided

1. Preheat oven to 350°F, grease 9x5 loaf pan with baking spray and set aside.
2. In a medium bowl, sift together flour, cocoa, baking soda and salt, set aside.
3. In a large bowl, mash bananas, then add melted butter. Stir to combine.
4. Add brown sugar, eggs, vanilla and sour cream. Mix well.
5. Gradually add dry ingredients to the large bowl of wet ingredients. Do not over mix.
6. Fold in chocolate chips, reserving ¼ cup for the top of the bread.
7. Pour batter into prepared pan, sprinkle with remaining chocolate chips.
8. Bake for 60 minutes. Oven times may vary, check for doneness at 50 minutes. Bake until a toothpick comes out batter free.
9. Allow to cool to room temperature before removing from pan.
10. Serve!