Skip to main content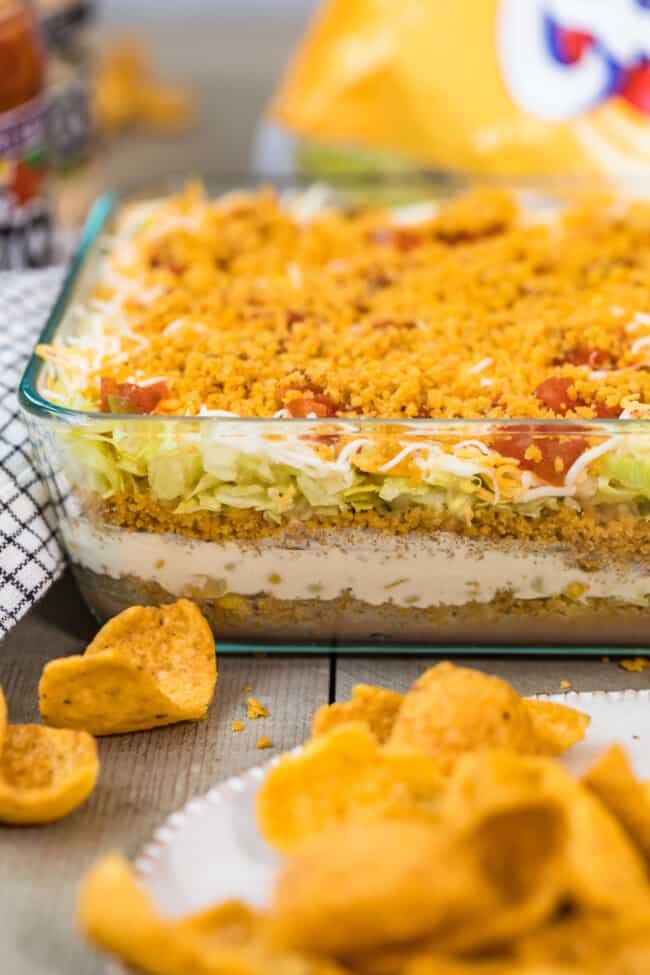 Ingredients:
16 ounces refried beans
9 1/4 ounces Original Fritos or other corn chips, crushed
11 ounces canned corn, drained
15.5 ounces Queso Blanco
1 head iceberg or romaine lettuce diced
2 cups shredded Mexican blend or cheddar cheese
15.5 ounces chunky or restaurant-style salsa
9 1/4 ounces Fritos Scoops or other corn chips for serving 
Directions: 
1. Layer the ingredients in this order, bottom-to-top, in a 9x13-inch dish: beans, crushed Fritos, corn, Queso Blanco, lettuce (if using), cheese, salsa, crushed Fritos.
2. Refrigerate 30 minutes or up to 8 hours before serving.
3. Serve with Fritos Scoops or other corn chips. 
4. Enjoy!