Skip to main content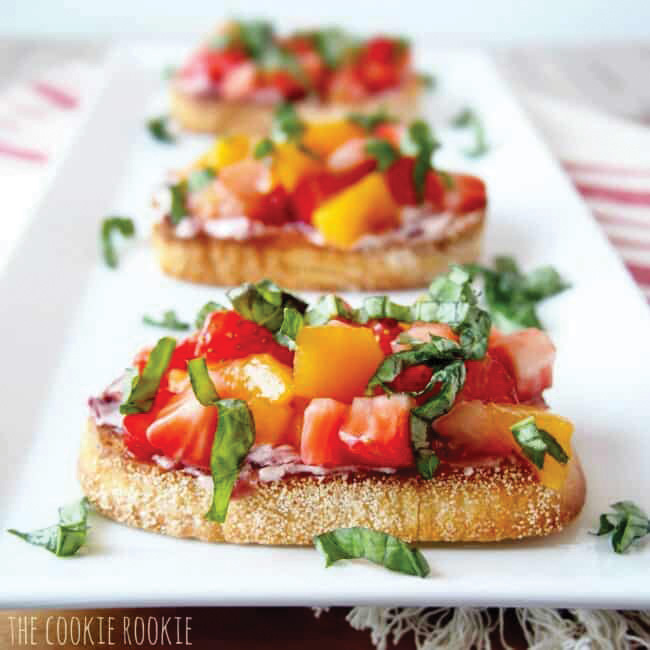 Ingredients
1 loaf French bread, about 24 ounces, cut into thin slices. Can substitute Italian bread.
10 strawberries, diced into small pieces
3 peaches, diced into small pieces
2 tablespoons raspberry white balsamic vinegar or regular balsamic vinegar
10.5 ounces cranberry goat cheese, one log; can use plain goat cheese as well
1 cup fresh basil, leaves thinly sliced
Instructions
1. Preheat oven to 350 degrees F. Place bread slices on a baking sheet and bake for 8-10 minutes until fully toasted.
2. In a medium-sized bowl, combine strawberries, peaches, and balsamic vinegar.
3. Spread cranberry goat cheese onto each slice of toast.
4. With a slotted spoon, place fruit mixture on each piece of toasted bread.
5. Top with basil slices.
6. Enjoy!