Skip to main content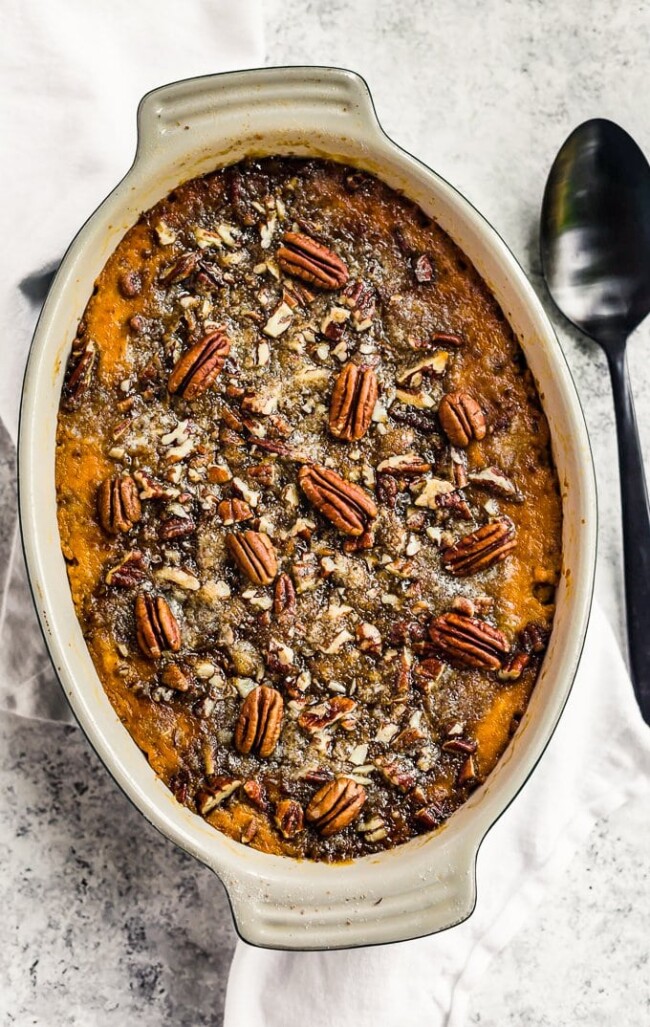 FOR THE CASSEROLE 
3 15-ounce cans of sweet potatoes. drained.
1/4 cup melted butter
1/2 cup sugar
1/2 teaspoon salt
2 eggs well beaten
1/2 cup milk
1/2 teaspoon vanilla
FOR THE TOPPING 
1 cup packed brown sugar
1/4 cup butter, softened
1/3 cup flour
2 teaspoon cinnamon
1  1/2 cups chopped pecans, honey roasted or regular
1. Pour the butter over the sweet potatoes in a large bowl and mash.
2. Add next 5 ingredients; sugar, salt, eggs, milk, and vanilla. blend well
3. Pour into 9 in. glass baking dish.
4. Combine ingredients for topping and crumble with your hands until combined.
5. Sprinkle the topping mixture over the potatoes.
6. Bake at 350 degrees for 40 minutes
7. This can be made ahead! Enjoy!