Skip to main content
DEC's Board Approves PCA Increase as the Global Energy Crisis Hits Home
Over the past several years we've been able to share what's seemed like a constant stream of good news with our members. Despite the challenges of the COVID-19 pandemic, we lowered rates several times, announced record reliability, gave millions of dollars back to members and expanded our portfolio of clean energy sources. 2022 has been very different. The challenges our Co-op is now facing are unprecedented.
As record inflation continues to result in steep increases in the price of gasoline, groceries and other everyday commodities, the cost of producing your power is also soaring. Earlier this year, we were forced to implement a rate increase after the price of natural gas used to generate power increased by 60 percent in 2021. Since January 1, the price of natural gas has increased by an additional 160 percent.
These cost shocks have been made worse by the war in Ukraine. The U.S. is now shipping record amounts of liquefied natural gas to Europe to help wean the continent off of Russian energy. This has resulted in a massive increase in demand for natural gas which has led to large price increases.
While DEC has absorbed these additional costs throughout 2022, some of these increased energy costs will unfortunately have to be passed on to members this summer in the form of another rate increase. Our board has approved raising the power cost adjustment (PCA) from $0.023 per kWh to $0.046813 per kWh, adding 18 percent, or approximately $24 per month, to the average member's bill. The rate change takes effect September 1. The board voted on the proposal during a public hearing on Thursday, August 18 at 5:00 p.m. in the Dover Building at the Delaware State Fairgrounds in Harrington.
We understand this is unwelcome news and couldn't come at a worse time for Delawareans. Even with the proposed rate increase, the price of DEC power is still competitive in the region. Neighboring utilities are raising their rates by as much as 50 percent. As a not-for-profit utility, we only pass along rate increases when we have no other choice. We lowered rates in 2020 and 2021, and if energy prices drop significantly, we'll lower rates again. The forces shaping this energy crisis are largely out of the Cooperative's hands. We have no control over the war currently raging in Europe or national energy policies. What we can control are local cost drivers. To limit the already painful rate impacts on members, we've delayed several major capital projects that will not have an immediate impact on reliability. In addition to efforts to trim costs across all departments, work to hedge our natural gas purchases has prevented a much steeper rate increase from being passed on to members. Investments in locally-produced solar energy are also helping to offset the increase in the cost of natural gas.
What is the Co-op Doing to Control Costs?
For years, Delaware Electric Cooperative has offered its members the lowest electric rates in the region. While virtually every utility is being forced to raise rates because of skyrocketing energy costs, we remain committed to offering you competitive electric rates. We've taken a series of steps to reduce the impact of higher energy costs on members, which are detailed below:
Delaying Capital Projects:
To limit rate impacts on members, we've delayed several major capital projects that will not have an immediate impact on reliability. By waiting one-to-two years to begin construction on projects, DEC will be able to better absorb increasing energy prices. We are not delaying projects that our engineers say are necessary to maintain our best-in-class reliability.
Investing in Local Solar Energy:
Locally-produced solar energy is now significantly cheaper than the energy we generate or purchase from fossil fuels. In January, we announced investments in seven large Delaware solar projects. Unlike fossil fuel prices, which have become increasingly volatile, DEC has signed long-term agreements to purchase the affordable solar energy from these projects and deliver it directly to member homes. While we still need traditional generating plants to provide reliable energy to members, solar will continue to play an important role in stabilizing rates.
Beat the Peak:
Our Beat the Peak program asks members to reduce energy use when the price to purchase or produce energy is high. This is one of the most effective tools available to us to combat higher energy costs. It's easy to participate in the program and members may be eligible for billing credits if they have a WiFi-enabled programmable thermostat or a ChargePoint EV charger. Learn more at www.beatthepeak.coop.
Increasing System Efficiencies:
Our engineers are hard at work identifying ways to lower the amount of energy lost across our distribution system. As electricity travels between the power plant and member homes, some of it is lost. By installing advanced equipment and improving the efficiency of our system, we are working to limit what is essentially wasted electricity. These improvements save members millions of dollars per year.
Hedging Power Purchases:
By hedging our natural gas and other energy purchases, DEC is able to minimize its exposure to unpredictable energy markets. Hedging has made the Co-op less vulnerable to massive swings in commodity prices. Without this practice, our rates would be much higher.
How Can I Help Manage Higher Energy Costs?
Beat the Peak:
We ask members to Beat the Peak when the price of energy is high. By voluntarily conserving energy during peak alert times, members are able to lower our overall cost for power. With energy costs rising, this program has never been more important. There are three ways to Beat the Peak. The easiest way is to download the Beat the Peak app found in the app store on your mobile device. Just search for "Beat the Peak." If you own a WiFi-enabled thermostat or a ChargePoint EV charger, you could also receive billing credits by conserving energy during alert times. Learn more at www.beatthepeak.coop.
More Predictable Bills with Levelized Billing:
Our levelized billing program eliminates the dramatic seasonal changes members sometimes see in their electric bills. When you enroll in the program, the Co-op determines your new monthly payment by averaging your past 12 electric bills. The monthly billing average is recalculated in March and September. Enroll by logging into your online Smarthub account or our app, DEC Connect. Members can also call 855-332-9090.
Energy Insights Bill Analysis:
Our Energy Insights program provides members with a detailed analysis of their bills, home energy usage and helpful tips to save energy. You can even receive a weekly energy use forecast projecting your home's weekly energy costs. Access the program HERE.
Home Energy Audits:
DEC members can receive a home energy audit for just $50 through Energize Delaware. After signing up for the program, an energy expert will examine your home and offer suggestions to improve your home's comfort, energy efficiency, durability, and safety. Your energy advisor will also provide and install up to $200 worth of energy-saving measures in your home at no additional cost. Call 1-877-524-1339 to learn more.
For Members Who Need Assistance: If you are struggling to pay your electric bill, we'll connect you with organizations that can help. DEC partners with several Delaware nonprofits to assist those who are unable to pay their electric bills. You can find a full listing of agencies at www.delaware.coop/member-services/billing.
Questions About the PCA Increase?
Questions about the rate actions can be addressed to Kevin Yingling, DEC's Manager of Member Services. He can be reached via email at [email protected]. You can also call us at 855-332-9090.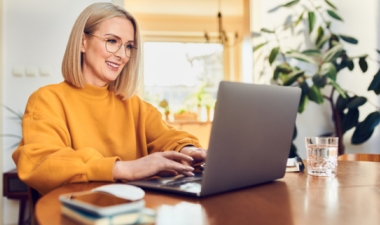 Set thermostats to 68 degrees in winter.
Run ceiling paddle fans on low, spinning clockwise in winter.
Change HVAC filters monthly.
When installing new air filters, make sure they are facing in the correct direction (look for arrow on side of filter).
When heating, keep windows locked.
Insulate electric wall outlets and wall switches with foam pads.
Caulk around plumbing pipes that come through walls beneath bathroom and kitchen sinks.
Ensure attic access door closes tightly.
Do not close off unused rooms that are conditioned by forced-air systems.
Do not close supply air registers.
Check to be sure return air grilles are not blocked by furniture or bookcases.
Ensure windows and doors are properly weather-stripped.
Have your HVAC system serviced once per year by a NATE-certified technician.