Transmission Project to Improve Reliability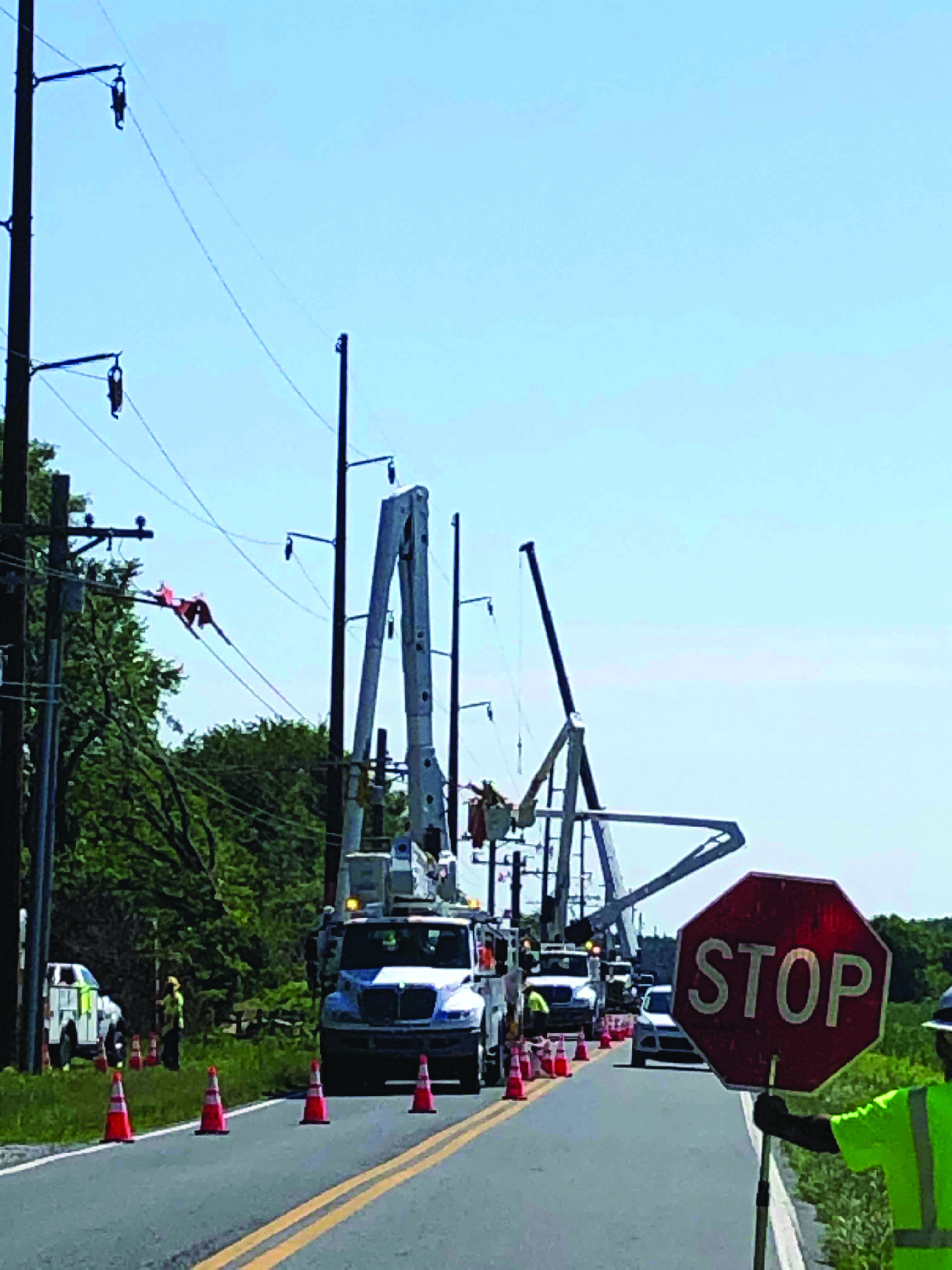 Delaware Electric Cooperative has started work on a new transmission line that will improve reliability for DEC members in Sussex County. The Zoar transmission line near Georgetown is partially complete, with dozens of new steel utility poles having been installed.
The 4.2-mile upgraded transmission line will help to improve reliability in eastern Sussex County, an area that has experienced tremendous growth over the past decade.
According to Assistant Vice President of Engineering Troy Dickerson, "For more than a decade, this area of Sussex County has grown by leaps and bounds. We are committed to ensuring our system can keep up with demand."
The Zoar transmission line is being constructed by ULCS, a company DEC has used for previous projects. Through the planning process, DEC engineers have played an integral role in ensuring the success of this major project. The rebuild of the transmission line is the first of two major projects to improve service to members in the Georgetown area. Construction on the new Zoar Substation will begin by the end of this year – the facility will replace the current Zoar switching station.
The combined projects are expected to cost between $5 and $6 million. The Zoar Substation is slated to be completed in 2021.